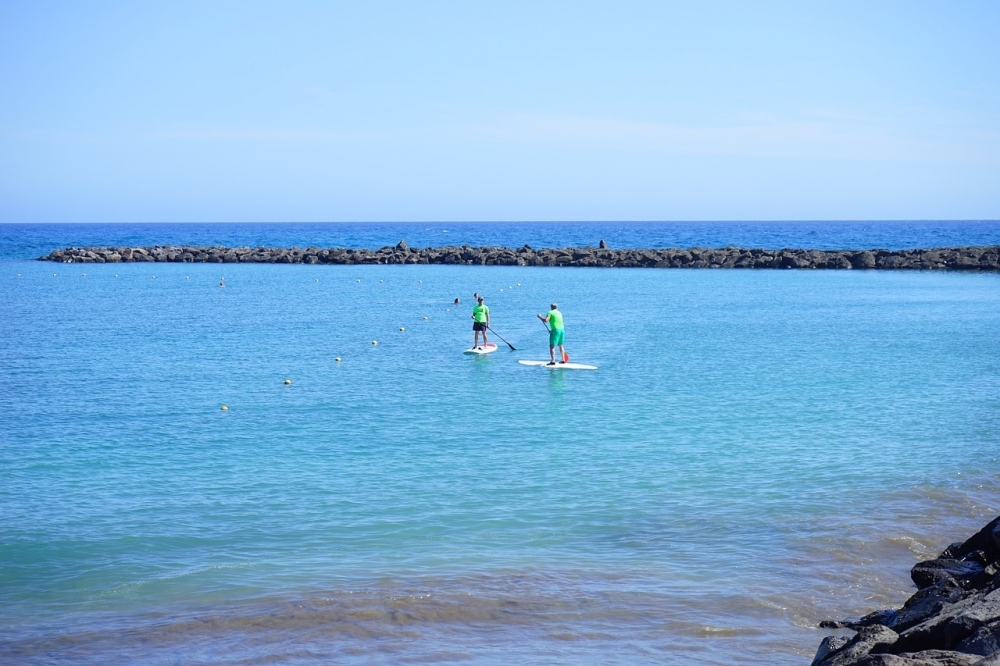 Mallorca is one of the best places in Spain to spend the summer holidays, the beaches and unique landscapes will delight anyone who steps on the island. During the day you can relax on the beach, sunbathing and enjoying the waves, and at night time disconnect and enjoy the many restaurants and clubs, that will fullfil your expectations.

Although, if you are looking for a totally different experience, and at the same time to enjoy doing sport while discovering paradise locations, we recommend Paddle Surf Mallorca.

Stand Up Paddle is a sport that consists of exploring hidden places untouched by man, standing on a paddle board that is wider and much more stable that a conventional surf board. For example, you can explore Pollensa bay while enjoying crystal clear water with bright Mediterranean colours, you can swim in natural swimming pools, enter caves that are only accesable by sea, you can jump from small cliffs, all in an incomparable enviroment. For these activitys it doesn't matter what level of Stand Up Paddle you have because we adapt to your skills so you can fully enjoy the experience.

If you already have Stand Up Paddle experience, we have more difficult routs to give you a different experience and increse your paddle surf skills.

Doubt no longer and plan with us some different holidays full of fun, and discover Mallorca in ways you never have.