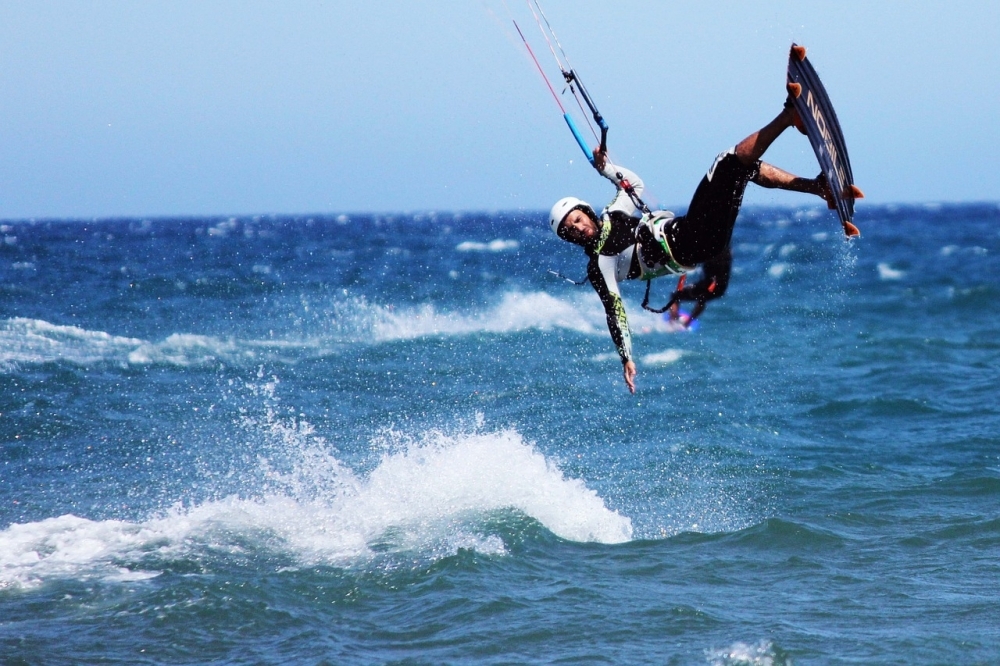 Are you interested in kitesurfing? Are you coming on holiday or do you live on the island? We welcome you to our kitesurf school Mallorca that is specialized in kitesurfing. With us you can enjoy learning and always at the best price.

The school was founded by two young entrepreneurs that decided to embark on this succesful adventure, working with what they love the most: kitesurfing. After years of experience teaching, they understand how to make you learn fast but most importantly to avoid getting frustrated with your kite. Its all about enjoying, learning and being in contact with the sea and the wind, to have an unforgetable experience and relying on instructors that know how to make you feel relaxed and have fun.

The kitesurf school Mallorca is located, during April untill October, at Hotel Club Del Sol in the bay of Pollensa. From November to March you need to contact us. We never stop giving lessons all year round because, as you can see, our objective is to meet people who like the sea and wish to learn kitesurfing.

Remember that we offer you the option of booking your stay at Hotel Club Del Sol and also a kite course&hotel package. Anything so that your holiday in mallorca is easier and more enjoyable, and that when you leave you wish to come back and enjoy what you learnt about the mediterranean.

So if you want to have fun learning, if you choose to stay at the hotel right next to our school, if you want to learn to kitesurfing we would be happy to help you. Call us or send an e-mail, tell us when youd like to start and we take care of everything else. Your visit to Mallorca will be unforgetable if you use it to improve your skills and learn kitesurfing, one of the funnest ways to enjoy the sun, sea and wind. We are waiting for you!